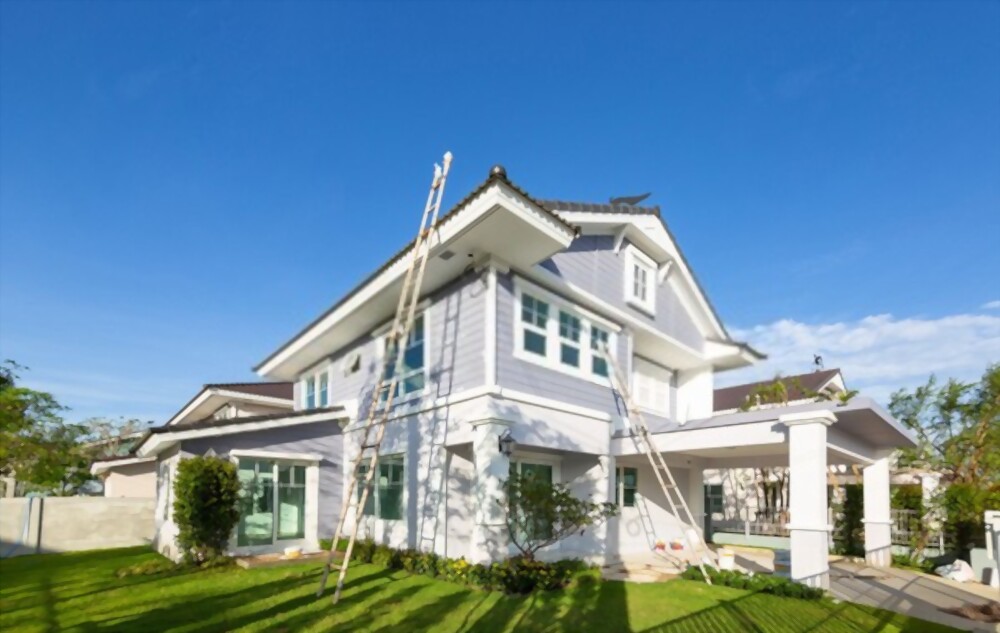 Nuvista General Contractors
Learn More About

WHO We Are
   We have 10+ years of experiences
We are a multidisciplinary team founded in 2013. Specialized on renovations, we 360º manage the background and respect your environment.
Our crew are an expert group of designers and builders wide experimented on domestic sector who will help you on different stages of your renovation:
We are committed to delivering high-quality projects that present innovative design solutions and excellent value through careful control of cost and programme that ensure client satisfaction.
Why Our 

Professional Service

Are Better Than Others
Innovative Architecture
We sketch and build physical models using computer visualizations in order to experiment and deliver innovative architecture.
Full Project Management
We provide full project management solution to help you get your dream project completed in your budget and given time.
Maintenance and Renovation
We provide maintenance and renovation services to keep your home or business in top condition.
BUILDING YOUR FRAMEWORK
Materializing the project is the most visible part of the process. Managing time, skilled personnel, adequate resources to frame your goals and expectations. Our team is passionate about what we do and always strives to exceed our customers' expectations. We believe that our clients are our greatest asset and work hard to build lasting relationships with our clients. We have been painting houses and restoring homes in Haverstraw, NY, and the surrounding areas since 2013.
CONCEPTUALIZATION
We help you develop the IDEA. You know you need a renovation and sure you have some ideas. We help you turn those thoughts into a project which resembles the magnitude of your expectations. Needs you want to cover. Ideas behind the whole design. Feelings you want to apperceive.
PROJECT DEVELOPMENT
Taking into reality all that imagination is a key part of the process. Looking for the perfect providers, time scheduling, having the best crew working for you, anticipating all the possible obstacles, and going above and beyond. All starting to shape up from different dimensions.
OUR VALUES
Nuvista Design GC is committed to bringing out the best in every home we work on. We pay attention to detail & work hard to ensure that every home is brought back to its former glory. For us, honesty is the only policy. Nuvista Design GC strives to complete all our projects with integrity – not just with our clients but also with our suppliers & contractors. With hundreds of successful projects, Nuvista Design GC is one of the most trusted roofing and painting companies in Haverstraw, NY. If you are looking for a contractor, you can trust to handle your next home improvement project, look no further than Nuvista General Contractors. Contact us today to get started!
Ethical commitment
Our decisions are based on professionalism, moral integrity, loyalty and respect.
Quality control
Process control at every stages to achieve high standard implementation.
Team work
Crew resource managing as a tool to increase the effectivity of our personnel.
Common Questions About Our

Painting Services
Get answers to the most common questions asked on home painting.
What are the benefits of using Nuvista GC's service?
Nuvista GC offers a wide range of benefits for roofing, painting, and gutter services.
We are a reliable and trusted company with a good reputation.
We offer a wide range of services and have a team of experienced professionals who are experts in their field.
We use high-quality materials and equipment and have a proven track record of delivering quality workmanship.
We offer competitive prices and offer a money-back satisfaction guarantee.
We also offer a loyalty discount for repeat customers.
How long will it take to complete the project?
Depending on the size and scope of your project, roofing can generally be completed in a few days to a week.
Painting may take a little longer, depending on the number of coats required and the condition of the surface being painted.
Gutter services can usually be completed in a day or less.
So, in answer to your question, the time frame for completing your home improvement project will vary depending on the individual services being performed.
Of course, it is always best to consult with a professional contractor to get a more accurate estimate of the time required to complete your specific project.
How safe are your services?
Our roofing, painting, and gutter services are all performed by experienced professionals who take safety seriously. We always follow industry best practices to ensure that our work is safe for both our employees and our customers. If you have any concerns about the safety of our services, please don't hesitate to contact us. We would be happy to answer any questions you may have.
Who will be doing the job?
At Nuvista GC, we have a team of experts who are trained and experienced in roofing, painting, and gutter services. They will be able to handle your project from start to finish, ensuring that the job is done right the first time.
What is the process?
Our team will first come out to your property to assess the work that needs to be done. Once we have a better understanding of the scope of the project, we will provide you with a detailed estimate of the costs involved.
If you decide to move forward with us, our team will get to work immediately. We will keep you updated throughout the process so that you know exactly what is happening every step of the way.
Will you help with furniture before and after the project?
Yes, we can assist in covering and moving furniture before and after the project. We understand that there is a lot of preparation that goes into a home improvement project, so we are happy to help out however we can.
Schedule a free estimate.