Looking For Value & The Best General Contractor In Rockland County, NY?
People in Rockland County demand value and want the best general contractor for their hard-earned money. Nuvista Design General Contractors delivers experience, professionalism, exceptional project management, and a total craftsmanship guarantee, all at competitive rates…
Our General Contractor Promise
Bringing Your Vision & Dreams To Life
Every great construction project starts with exciting possibilities. To bring that concept to life, a general contractor will listen to your dreams and inspiration, help you crystalize your vision, design it, and create it. The builder needs talented, experienced artisans who understand construction, the latest home improvement products, and automation mechanisms. Finally, they must know how to source supplies and technology to create the home of your dreams.
Nuvista Design General Contractors go above and beyond on every project because they share your passion for excellence. It is their privilege to create unique new spaces in your home. Roberto and the team promise to communicate at every phase to exceed your expectations every step of the way.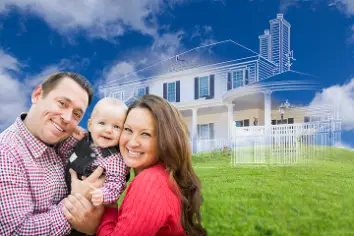 NuVista Design General Contractors Are Dedicated to Delivering Home Improvement Excellence That Make Your Neighbors Say
Informed Consumers Choose Nuvista Design General Contractors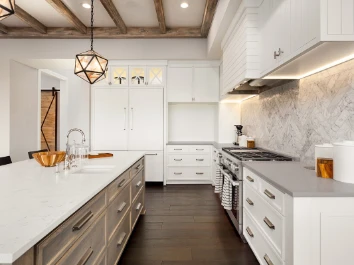 When educated consumers look for a General Contractor in Rockland County or NY, they look for experience, reputation, and professionalism at competitive rates. They often ask: "Who is the best general contractor near me?" Conveniently located in Blauvelt, Nuvista Design General Contractors are dedicated to delivering the best value in contracting. By that, they mean you can depend upon their ten years of experience, reputation for exceeding expectations at every phase of projects, professionalism, effective communication, and ability to deliver projects on time and within budget. Of course, they are fully licensed and insured, too. They also have a portfolio of past projects to browse to help you crystallize your vision for your home improvement project. Finally, remember to ask them about their total craftsmen guarantee!
Why Choose NuVista Design General Contractors?
NuVisa Design is dedicated to delivering the highest value in Rockland County and surrounding areas. They have served the area for over ten years. Nuvista's President, Roberto Bolanos, is skilled in listening to people, clarifying their visions, and sourcing supplies that deliver the most value for their budget. Roberto demands that every craftsperson on the job focuses on providing quality work for the customer. He takes care of permits and paperwork with the local officials to make your project hassle-free. Roberto is about bringing your vision to life, so he keeps the lines of communication open and is committed to exceeding expectations at every project phase.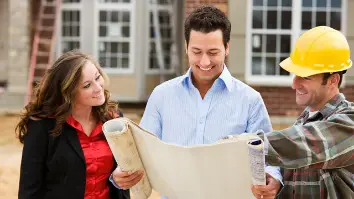 NuVista Delivering Excellence In
Residential & Commercial Construction Services
In The Rockland County Vicinity
Home Improvements & Renovations
We specialize in transforming your home into a dream property that turns heads
Additions
We help you add space and beauty while increase the worht of your property
Kitchen Remodeling
Dazzling Kitchen will have your friends wanting to hang out at your home
Bathroom Remodeling
Elegance and style to fit all needs and budgets
Basement Remodeling
Turn your basement into a beautiful living space that is designed to fit your vision
Painting - Interiors & Exteriors
Residential & commercial painting adds beauty to your home or building while increasing its curb appeal & value!
Residential & Commercial Roofing
We help you choose the best materials and styles to fit your aspirations and budget
Masonry
Sidewalks, stoops, harsdscaping, paver driveways and pool areas, retaining walls and more…
Carpenty
Walls, doors, framing, if its carpentry, we do and do it well!
Commercial - Roofing, Painting & More
We specialize in transforming your home into a dream property that turns heads
Certifications We Have Earned And Brand That We Recommend And Use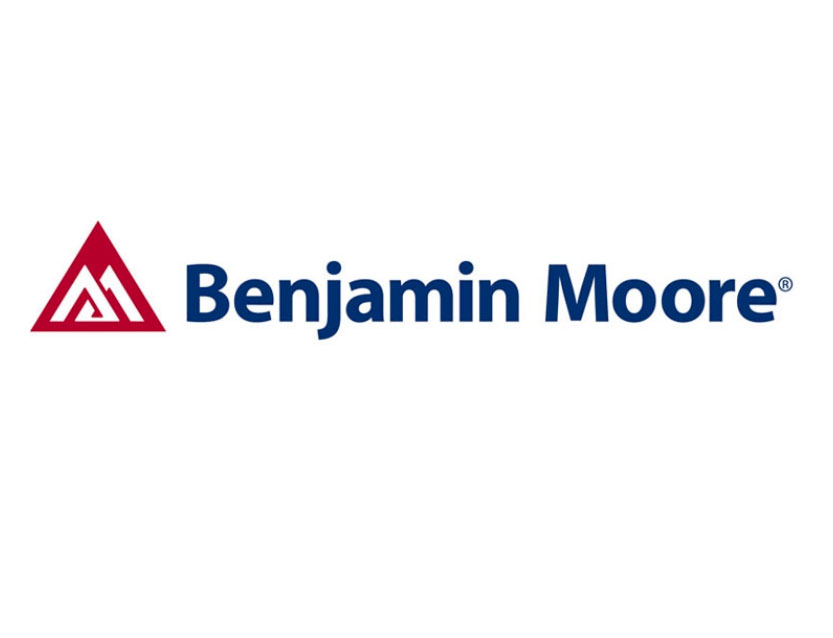 Benjamin Moore
Nuvista Designs General Contractors LLC Is EPA-Certified
Lead Safe Certified Firm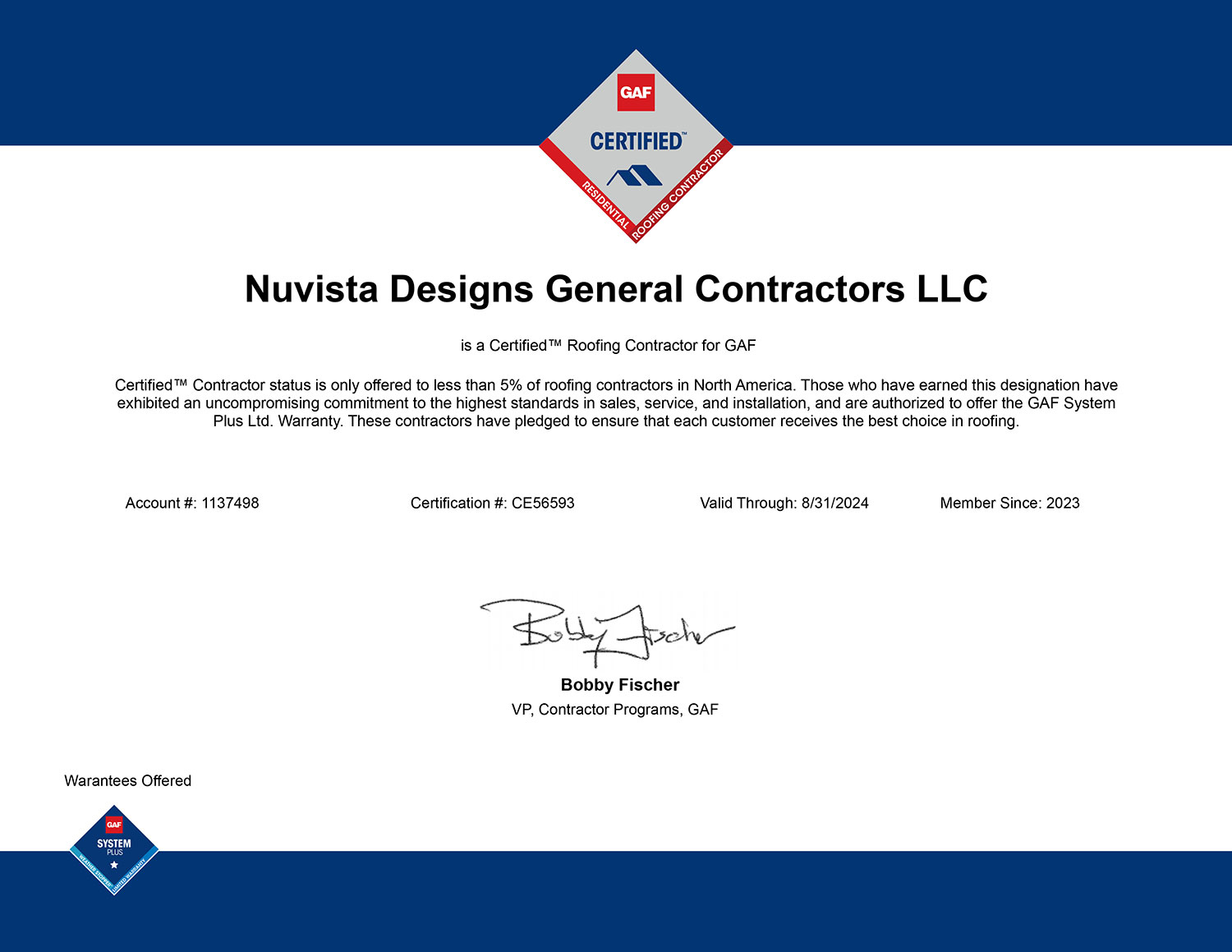 Nuvista is among the 5% of comapnies that are GAF Certified Roofers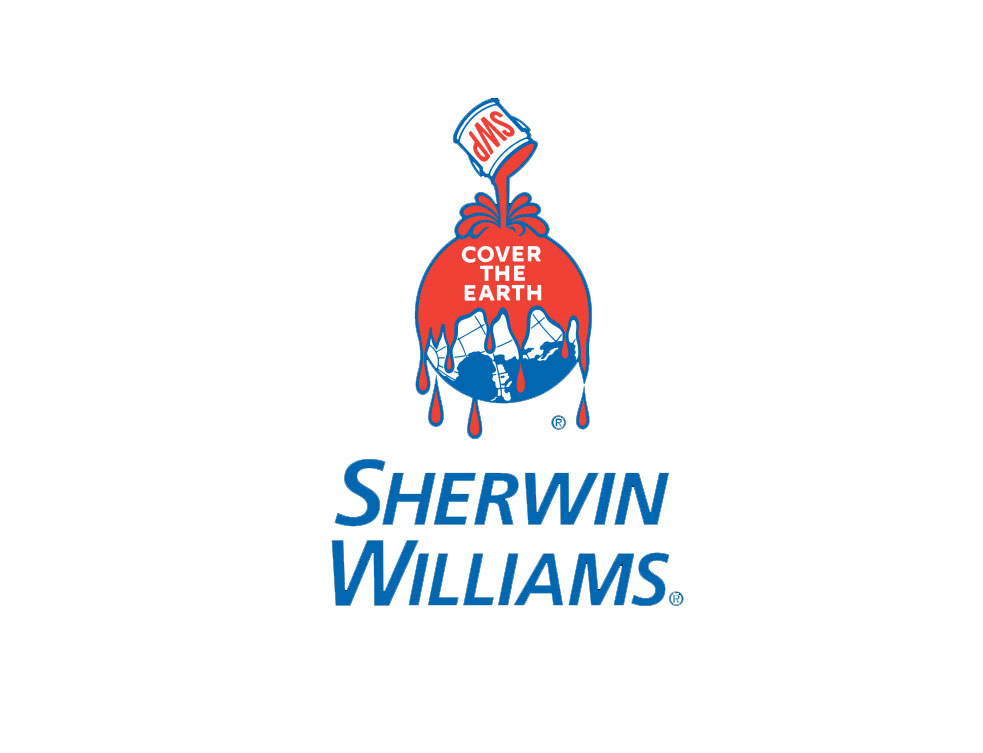 Sherwin Williams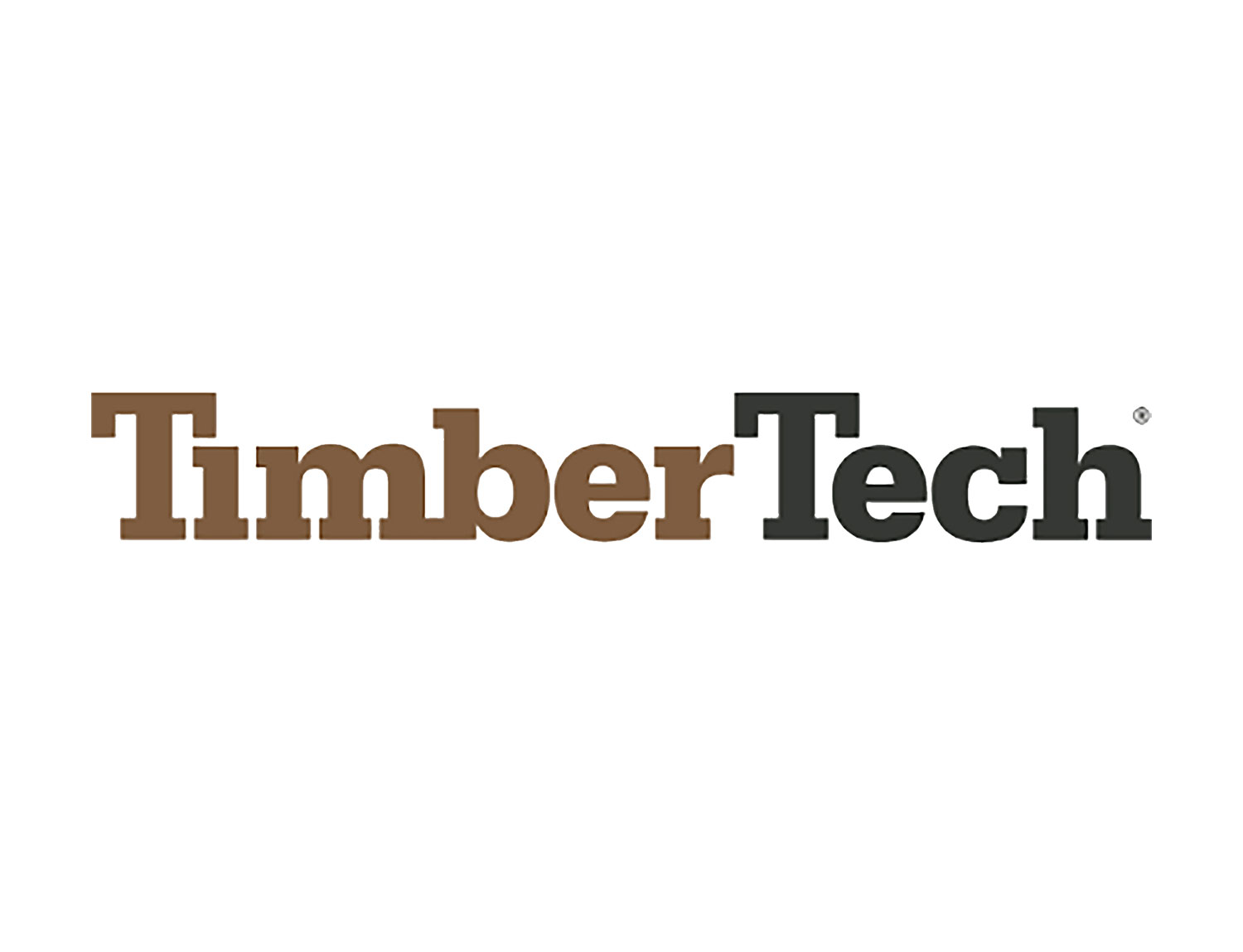 Timber Tech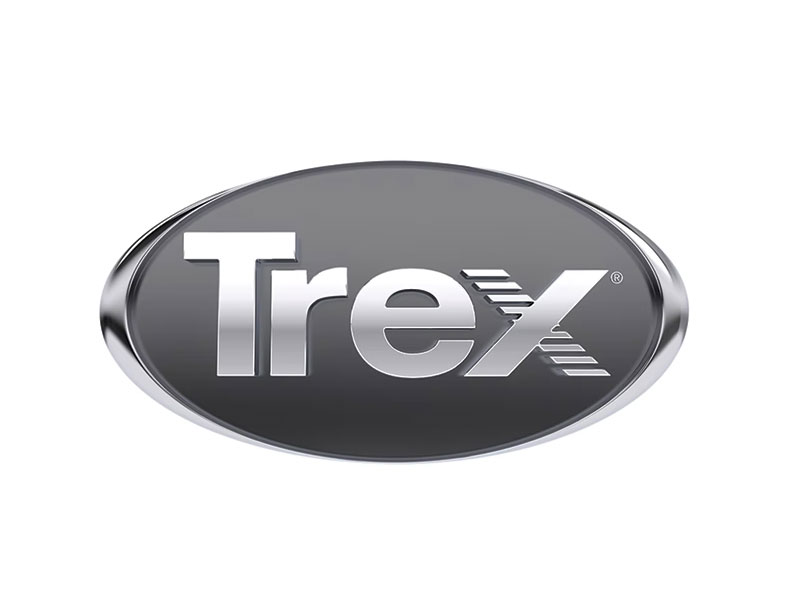 Trex
Call Nuvista Today At 914-393-6581
To Learn About How They Bring Your Vision To Life!
Client's Reviews
See why clients can't stop bragging about our construction expertise...

Roberto and the team installed a replacement door leading from the interior to the garage. This door has special building code requirements, and the job was done very well. They also did an excellent job replacing some railroad ties outside. I was pleased with their work.
Joe H.



Roberto and his crew did a fantastic job replacing an existing 500ft deck. He did everything he said he would and was responsive and agreeable to any additional things. I am a former contractor myself and recognize when work is done at a very high level. I will hire him for an additional job as soon as he has the time to do it. You could not hire a better contractor anywhere!
Ken K.


Roberto and his team were a delight to work with. Roberto is an excellent listener, works with you, and comes up with a plan. Roberto gave (very fair) estimate and did exactly what he said he would, such as showing up on time, staying within his estimate, and completing the work exactly when he said they would. Every evening, Roberto and his team would clean up and vacuum before they left for the evening, which was terrific. Roberto and his team were thoughtful, respectful, and focused, and they took pride in their workmanship. I would certainly rehire them again as well as highly recommend them.
Connie W.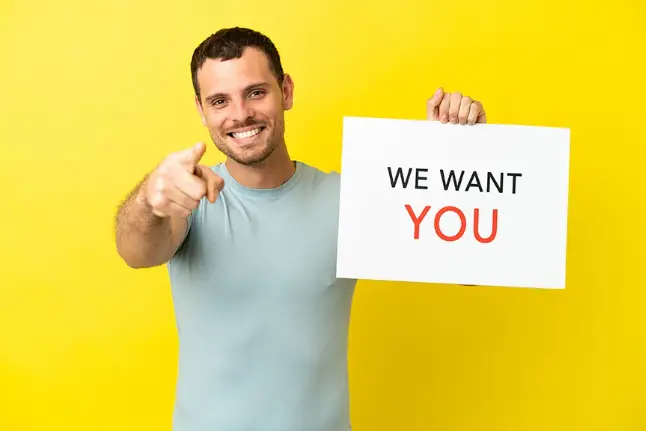 This Month Only
SAVE 20%
On All Design Work
Includes planning, drafting & designing
Designing The Perfect Indoor Space
One of the main aspects that sets the NuVista team apart from competitors is their eye for design. They bring your initial concepts to life, adding beauty and value to your home.
They are dedicated to developing modern designs that are not only beautiful but functional, too. This approach opens up the possibilities with material types, colors, & finishes. Nuvista works closely with its clients to deliver superior quality and value, no matter your budget.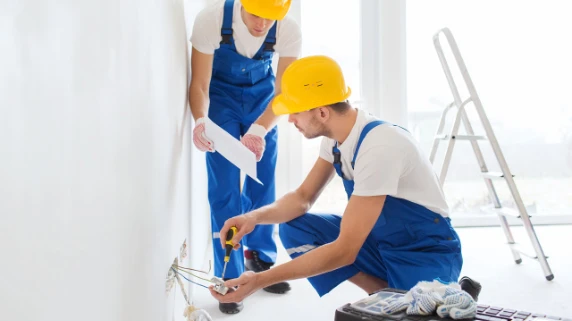 Simply Outstanding Craftsmanship
Nuvista's team is a notch above your typical contractor. You can depend on their extensive experience to achieve ideal results on any budget. That also means they are dedicated to finishing projects on time, every time, with results that will take your breath away.
Roberto and the team aim for perfection on every project and will only stop once it's achieved.
Call Nuvista Today at 914-393-6581
Extensive Industry Connections
As home renovation experts, they can handle every aspect of your project, from design to city permits to finding the ideal materials at a fair price. These connections save you a small fortune while keeping the project on time & budget.
Additionally, they have excellent relationships with many of the top artisans and suppliers in Rockland County. They can handle everything in-house, from smart home technology to outstanding kitchens, breathtaking paver patios, and more.
Bring Your Home Renovation Project To Life
Call us today to talk about your home renovation project, get some expert tips and receive a free quote!
General Contractor Myth-
"The Best Deal is The Lowest Price"
There's a lot to know about Rockland County building codes- and you definitely don't want to learn the hard way. That's why you should never focus solely on price for any home design project. Homeowners desire their investment in home improvement to add beauty and value to the home and eventually make it easier to sell. The lowest bidder cuts corners to deliver a low price. Nuvista will never do that. Instead, they focus on overall craftsmanship and value and educated consumers always do the same.
Receive a Quote Today!
Who We Are
The Value Leaders For General Contracting In Rockland County
It's no secret that listening and working with clients to design their dream home, sourcing, obtaining permits, planning, and managing crews for a general construction project is no easy task. From start to finish, there is little margin margin for error. Nuvista's President, Roberto Bolanos, demands quality, skilled artisans who are polite, professional, and can think on their feet to solve any problem. How does he know? Because he has "been there and done that" for Rockland County homeowners for over ten years.
Roberto and the team have a smooth running process. They are one of the region's most talented and reliable home renovation teams. They are here to guide you every step of the way to save you time, money, and headaches. You'll love their process as much as their final results. The goal is always the same: to help you develop and build your vision on time and budget. Their work has turned Rockland County heads time and time again.
Call Nuvista today at 914-393-6581 to learn how they can help.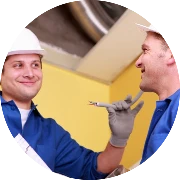 The Ideal Team
Our contractors have 100+ years of combined experience in home renovations alone.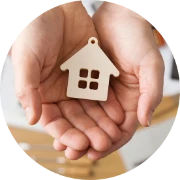 The Ideal Materials
We source from trusted vendors with connections worldwide to maximize the value we deliver.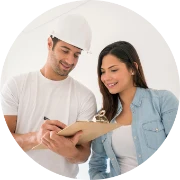 The Ideal Technology
From high-efficiency AC/heating systems to tankless hot water to installing smart devices... We are here to help!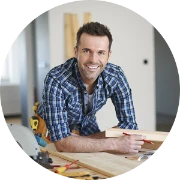 Robert B.
President
Roberto has a drafting and design background, which he employs to help clients' visions become reality. He also oversees all sourcing and estimates.
Henry B.
Construction Supervisor
Manages projects, takes care of permits, ensures materials are delivered, and ensures communications between customers and Nuvista remain open and effective.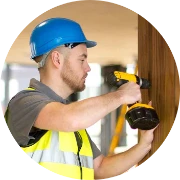 Paul L.
Team Manager.
Keeps project and team focused on the schedule. When issues pop up on the site, Paul is an expert at solving them on the fly and keeping the job moving.
Hear What Clients Like You Are Saying About Us:

Olga P.
What an amazing experience! Roberto and his team transformed my bathroom from yucky to beautiful! Roberto was responsive from the very beginning and extremely reliable. Nuvista made my old bathroom into something so pretty and neat!

Call Us Today For A Free Quote
914-393-6581
Frequently Asked Questions

Do I need to hire a designer separately?
Not with Nuvista; they have designers as part of the team. Call them to schedule an appointment, and let them help you bring your vision to life.

Do I need to obtain permits from my city or HOA?
Nuvista will gladly file all the necessary permits for your home renovation so you don't have to deal with your municipality in Rockland. Just give them a call; they make it all easy!

How will you ensure my project stays on budget?
Nuvista's president, Roberto Bolanos, has over ten years in sourcing and knows how to get the most for any budget. He only works with highly trusted suppliers to ensure your budget is met. Call them for additional details.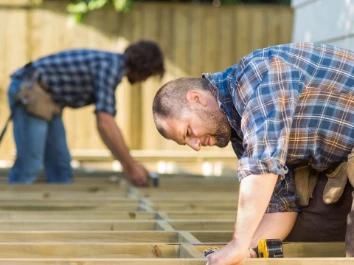 NuVista: The Rockland County General Contractor of Choice For Quality and Value
Nuvista Design GC is the premier choice for commercial and residential clients seeking top-notch quality, attention to detail, service, and competitive rates. Leverage our proven track record of excellence to help transform your dreams and vision into reality while prioritizing your satisfaction at every step. Choose Nuvista Design GC and experience a collaborative process focusing on value at every phase. Call 914-393-6581 today to discover why our clients call us the best General Contractor in Rockland County and surrounding areas.